Sean Helling
CEO & Lead Engineer
Staticflux Development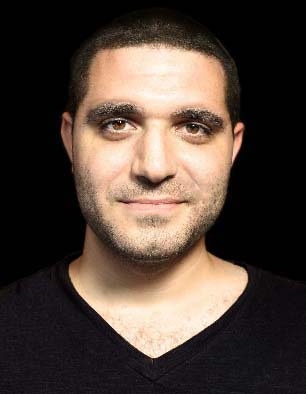 Staticflux Development · 2017 - Present
CEO / Lead Engineer · East Meadow, NY
Founder, owner, operator, and lead engineer of a nontraditional managed information technology services provider with a strong, principled focus on customer service and partnership.
---
MSEDP · 2016 - 2017
Senior Technician · Deer Park, NY
Performed tasks relating to design, maintenance, troubleshooting, and disaster recovery at the highest level of escalation. Responsible for the technical operational capacity of over 50 small businesses on a daily basis. Planned and implemented purchases with customers to minimize cost-to-benefit concerns while providing the most robust architecture available.
---
Independent Contractor · 2014 - 2016
Self-Employed · Mineola, NY
Worked individually with the managers of small businesses and their employees on a contract basis to expand and maintain both their business infrastructure and workstations for individual employees. Clients included a wide range of businesses, from restaurants large and small, to medical offices; as well as individuals, both for family computers and networks, and for home offices.
---
Binary Connections · 2014
Product Manager - FireTracker · Roslyn, NY
Responsible for maintenance and ongoing upkeep of all deployed hardware on customer premises. Installed and maintained a software suite designed to ease the workload involved in all elements of emergency response, from dispatch to post-incident information gathering and recording. Directly responsible for all customer support and quality assurance.
---
ScholarMecca · 2013 - 2014
Technical Consultant · Great Neck, NY
Technical lead for a web-based academic coaching startup for students and parents of K-12 students; responsible for architectural design and maintenance of servers, as well as design and implementation of a secure video chat and payment system.
---
Suneris (now Cresilon) · 2011 - 2013
CIO/Technical Lead · Brooklyn, NY
Designed, implemented, and administered a cost-efficient information technology and digital security apparatus at Suneris, a medical device startup company based in Brooklyn, NY. Built a secure communications and information-sharing infrastructure from the ground up. Leveraged the Amazon EC2 platform to develop a cost-effective, remotely-accessible network providing services such as Active Directory and web hosting, in line with the company's decentralized nature. Personally responsible for the security of the organization's key asset: its valuable intellectual property.
---
The New York Times · 2010
Systems Analyst · New York, NY
Participated in a semi-annual workstation upgrade, configuring new machines for newsroom staff, from reporters to executives. Acted as a member of a team that reconfigured and installed machines for other users and purposes on an as-needed basis. Regularly performed additional troubleshooting work for users in other departments as overflow relief for members of support staff.
If you wish to contact me, I encourage you to use the encryption platform provided by Keybase in order to keep the contents of conversations private.
If you are unable to use this platform, or if the privacy of your message is not of concern, you may send me an email at me@[this website]. You may also send a message via email which has been encrypted against the public key found on my Keybase.